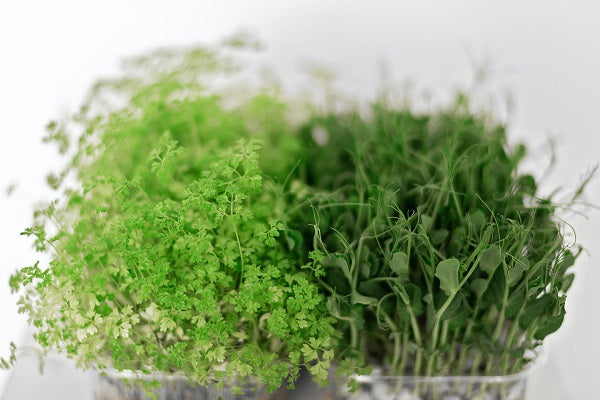 Top 5 Microgreens You Must Grow
Microgreens have more nutrients and vitamins than any full-grown vegetables and hence are very healthy to eat. Microgreens are very easy to grow and take very little time. The average time for microgreens to grow is about 10 days to 2 weeks. They are a super-quick crop that can be grown year-round. You can grow microgreens in your kitchen garden quite easily. Here are the top 5 microgreens you must grow.
Pea

 

– their seeds are quite larger than others. They are very easy to grow. If you are new to microgreens, you must start with this kind. 
Radish

 

 – these are the fastest-growing microgreens from all. Besides, radish seeds are very small. So use them in small amounts, because they can be oversaturated which is not good. 
Broccoli

 

– they have just as many nutrients as their full-sized equivalents, if not more. They contain a compound sulforaphane which has effects on cancer, aging, mortality, heart disease, brain and behavior, and more.
Cress

 

–  it's another great choice for beginners. They thrive in regular soil and you can even grow it on a paper towel. The seeds of cress are very small and their greens bruise easily, hence, they need to be handled with care.
Beetroot

 

–  takes a bit longer to grow compared to other microgreens. Once grown, beetroots are a vivid red microgreen that adds color to salads. They have a light earthy flavor, almost like full-grown beets.