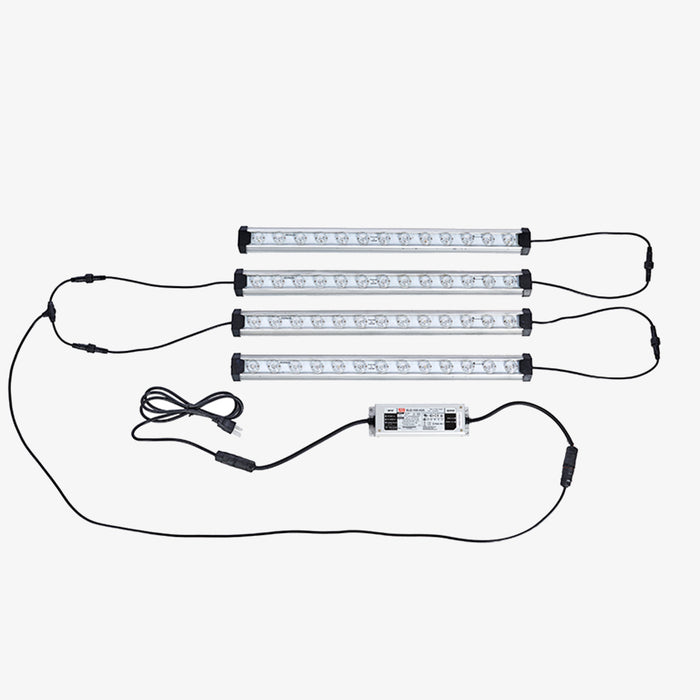 Grow Light Pack
Original price
$226.00
-
Original price
$271.00
NO SUN? NO PROBLEM!: Custom Grow Lights attach to your Altifarm and turn it into a productive powerhouse year-round for indoor farming and growing.

GROW ANYTHING, ANYTIME: Grow anything year-round with this lighting system - fruits, vegetables, herbs, and flowers. Your garden will prosper with ease even in the darkest spaces.

HOW MUCH LIGHT? Like us, plants too need sleep. Follow the pattern of natural light (sunrise to sunset) and keep the lights on for 12-16 hours every day. You may use an inexpensive mechanical timer to automate this.

YEAR ROUND PLANT SUPPORT: Unique wavelength recipe supports a vast variety of plants across their life cycle, from germination to vegetative growth to flowering and fruition.

POWERFUL LED: High power, high efficiency, long life LEDs powered by OSRAM. IP-65 rated connectors, custom secondary optics, heavy-duty aluminum heat-sink, and daisy chain wiring.