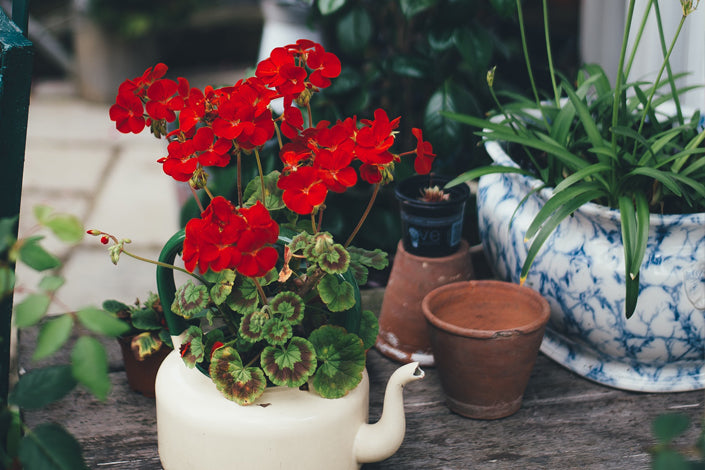 7 Low Maintenance Flowers You Can't Kill
What's a garden without attractive flowers? Whether you're new to gardening or just looking to keep things stress-free, these resilient flowers will liven up your home without causing you to constantly fuss around with them. Easy annuals such as petunias and zinnias are simple to start from seed. Now, put on your gardening gloves and plant these easiest and low maintenance flowers to grow in your garden!
Petunias
Petunias are a low-maintenance plant and they'll flourish all year round. The best part? They only need to be watered once a week! There's also no deadheading required for these flowers to bloom profusely!
You can find petunias in just about every color. Their blooms are shaped like trumpets and the branching leaves are somewhat hairy and sticky. These plants do well in both full and partial sun. If you are a beginner gardener, Petunias are the best choice for starting out.
Zinnia
Extra-bright colors, sturdy stems, and huge blooms on some varieties make this annual a must-have for your home garden. Zinnias attract pollinators and bloom until frost, too. When these adaptable flowers get full sun, they can grow up to three feet in height. Although, they will also do well in shade. The flowers may look like daisies or spiders, dahlias or pom-poms, and more. They are fast growers and are a great choice for avid gardeners.
 Cosmos
Cosmos are petite, independent, and beautiful plants. The flowers grow and prosper without any care, which makes them an effortless plant to grow. Cosmos grow well in full sun, but they can also grow in partial shade, which means they can be planted anywhere in your house or in your garden. They like full sun and tolerate drought once they're up and growing. Cosmos look beautiful throughout the whole summer, and they come in a variety of eye-catching colors.
Pansies
Add some colors and cheer to an early spring garden with carefree pansies. Give these undemanding little plants sun and soil that drains easily. They'll even overwinter in some regions if they're mulched for protection. One of the most popular cool-season flowers, the pansies require minimal deadheading to keep blooming throughout the spring. They are available in a wide variety of individual colors and mixes. Pansies can also be started from seed either indoors or directly in the garden.
Marigolds
Brightening your garden with shades of yellow, red, and gold as they bloom all summer long, these cheerful marigolds are easy to grow in sunny spots. African or American type marigolds grow 3 to 5 feet tall, but you can find shorter and more compact varieties. These very-low-maintenance flowers prefer full sun and require just a touch of deadheading in order to bloom well into fall. They can handle infrequent watering, too! Marigolds are also pest-free flowers, and so are great for planting in vegetable gardens to ward off potentially damaging insects.
Coneflower
Plant low-maintenance Echinaceas, or coneflowers, in the spring. This compact variety, Sombrero Poco Yellow, loves full sun and tolerates some drought. Colors in the Sombrero series include red, pink, coral, white and orange.They require well-drained soil but will thrive in full sun as well as partial shade. Known for attracting birds, bees and butterflies, coneflowers also make lovely cut blooms. They bloom in early spring and continue to thrive through the first frost of the year.