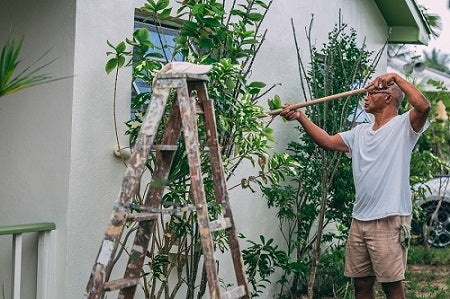 Unique Gardening Gifts For Dad
Father's Day is approaching quickly. Are you stumped as to what to get him this time? Give your father some one-of-a-kind gardening supplies this year. To assist you, here are some unique gardening gift ideas.
Garden tool bag and seat

- it is lightweight but strong, with a comfy seat for sitting and performing low-level gardening tasks. Multiple side compartments and handles have been expertly integrated into the tool bag. It's ideal for keeping all of your gardening tools within easy reach.
Tool and tuck box

- a large inside compartment keeps all of your gardening tools, such as a trowel, hand shovel, labels, and so on, while a sliding compartment in the lid holds food items like a delicious sandwich and cookies.
Trowel and fork gift set

- is small hand tools that are widely used for tasks such as weeding, digging, potting, and planting. There are numerous sorts available, ranging from traditional designs with wooden handles to current advancements such as lightweight and durable materials engineered for greater comfort, and long service life. 
Self-watering microgreens growing kit

- is a hassle-free, quick, and enjoyable method to cultivate your microgreens at home. Reusable self-watering microgreens trays, a variety of microgreens seeds, hydroponic growing medium or soil, and a mist sprayer are all included in this kit.