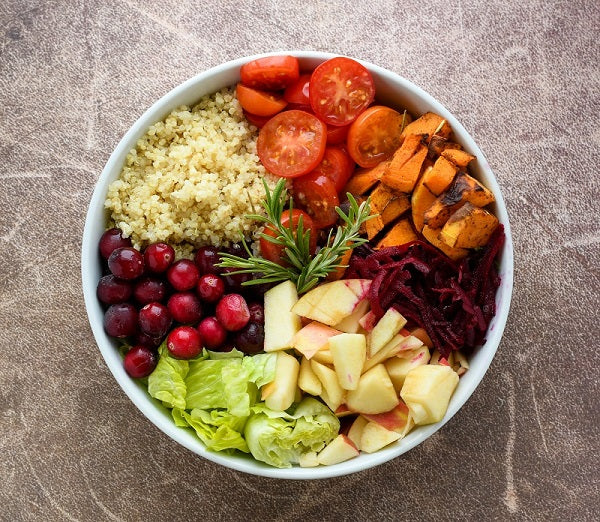 What Is A Buddha Bowl?
Essentially, a Buddha bowl is a straightforward, one-bowl meal that is usually vegetarian or vegan. A typical accompaniment to a basic Buddha bowl is a good dressing. A basic Buddha bowl is a one-bowl meal that primarily consists of a grain, a green, and a bean. Though some variations are served with a warm base, it is often served cold. 
Rice or other whole grains, which can be served warm or cold, provide the foundation of the best Buddha bowls. Fresh greens, fresh or roasted vegetables, and your favorite plant-based protein should be added on top. Sprinkle with seeds or nuts and drizzle with a delicious dressing or sauce. Add microgreens and fresh herbs as garnish.
It integrates concepts from both Chinese and Japanese medicine and is regarded as clean food. The Buddha bowl, a favorite among vegans, is regarded as a healthy meal that may reduce the chance of developing chronic illnesses. Buddha bowls encourage eating a variety of foods in moderation and avoiding overindulging in any one type of meal. 
Buddha bowls can be made any way you like. Feel free to substitute any other grain for the quinoa. With brown rice or maybe barley, this meal would be fantastic! Any type of protein will do! You might experiment with chickpeas, another bean, such as black or cannellini beans, tofu, or tempeh. The possibilities are endless when it comes to fresh vegetables. Include a variety of crunchy, colorful vegetables. You are welcome to include your preferred greens. Add nuts or seeds. The flavors of almonds, walnuts, hemp, and sesame seeds are all delicious. For the dressing, add Tahini sauce, nutritional yeast dressing, citrus tahini dressing, apple cider vinaigrette dressing, or even a peanut dressing would be excellent in this dish.