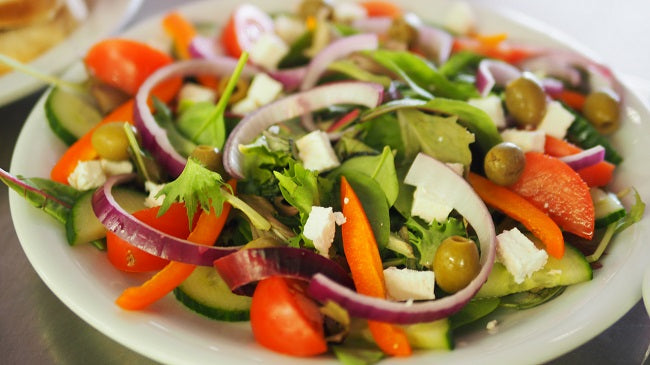 Year-round Salad Gardening: How to Build an Indoor Plant Shelf
If you can't imagine your world without fresh greens within your reach, then this blog is for you. For year-round indoor salad gardening, it is important to look around your home and choose the right spot to grow your greens. It should also be a spot that's away from cold drafts and heat sources, as they negatively influence the plant growth.
Here are a few DIY plant shelf ideas:
Ladder Plant Stand –

 

utilize a small space to the fullest, to grow multiple plants together by using an old ladder and attain a rural charm. For this all that you need is an old wooden ladder. If you wish to make it more visually beautiful, you can paint the ladder and add some small decorative items.
Plant Cart with Wheels

 

– you can grow your herbs and other plants in an old vegetable rack. The benefit of growing in this would be, you can move them to sunlight accordingly with ease.
Rope Shelf

 

– this rope shelf is amazingly easy and not expensive either. To build this all that you'll need are a few basic things, a length of wood (dimensions of your choice), rope, a drill and 2 large hook screws. Drill 4 holes on the piece of wood at least 2mm bigger than the width of the rope. Paint/polish the wood if you wish to. Next, drill 2 holes on the wall for the screw hooks. Cut the rope into 4 x 1m lengths and feed each length through the holes and tie a knot underneath and repeat the same for the other ends too, and hang them over the two screws to finish. 
Plant Shelf with Wood Slices

 

– these natural wood shelves with bark just look extraordinary with plants on them. To build this, all that you'll need are three large wood slices, small-angle brackets, saw, an electrical sander and clear wood wax. First you need to saw about a third off each wood slice. We need a flat edge on one side and round bark edge the other, for these natural wood shelves. Next, sand the flat surfaces of the wood slices. Make sure to protect the bark to ensure that you'll get a live wood edge shelf. Rub on some clear wood wax to get a sanded wood finish. Attach the small angle brackets to the wood slice. Space them out evenly. Leave a bit of exposed wood at both the bottom and the top of the DIY plant shelves. Finally hang these DIY plant shelves and add your favorite plants on it.