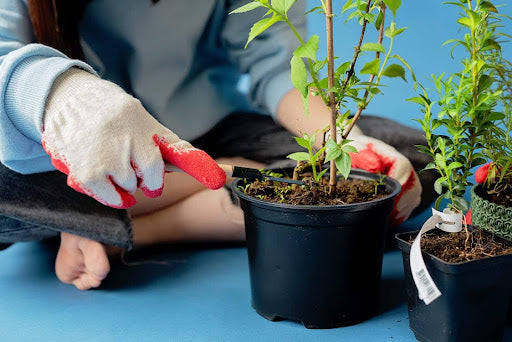 How To Start A Gardening Business At Home
Spring is near and if you are a plant parent, you have probably already started preparing for the most pleasant time of the year. From the title of this blog, you might be already understood and might be invested in the thought of monetizing your hobby. Have a read and try out some suggestions to make the best of your hard work and talent in bringing home some green for your green.
In recent years, gardening has grown in popularity as more individuals try to improve their outdoor spaces or cultivate their own food. Starting a home-based gardening business can be a terrific way to put your passion for gardening and love of working with plants into a successful business. The steps you need to follow to launch a profitable gardening business from home will be covered in this blog, along with some of the greatest SEO terms to boost your Google rankings.
Identifying your specialization is the first step in launching a home gardening business. This entails deciding on the precise gardening services you wish to provide. For instance, you might decide to concentrate on landscape design, flower gardening, or vegetable gardening. Other alternatives include c

ontainer gardening, organic gardening, garden maintenance, irrigation installation and repair, pest control and disease management, garden coaching and education
By identifying your specialty, you may differentiate yourself from the competition and better focus your marketing efforts.
Creating a business strategy is the next step after defining your specialty. This has to entail a thorough examination of your market, your intended audience, and your rivals. You'll also need to figure out your initial costs, including any equipment or supplies required, and design a pricing strategy.
Your marketing strategy, including how you intend to advertise your services and draw clients, should be described in your company plan. You might take into account using social media, neighborhood newspaper ads, flyers, and word-of-mouth marketing.
To run a gardening business, you might need to acquire particular licenses or permits, depending on where you live. To find out what standards you must fulfill, contact your local government. This might consist of an insurance policy, a business license, and a tax ID number.

You must make the essential purchases of tools and materials if you want to operate a profitable gardening business. These could contain gloves, dirt, fertilizer, plants, and other gardening supplies. Consider investing in long-lasting, high-quality equipment because doing so can ultimately save you money.

When you are prepared to begin providing your gardening services, it is time to market your company. To reach potential customers, use your marketing plan. To draw in new clients and motivate them to tell their friends about your company, think about extending special offers or discounts.
Your geography, your market niche, and the level of demand for gardening services in your area are just a few of the variables that will affect how much money you may make with a home-based gardening business. The typical annual salary for landscape architects and designers, which includes some forms of gardening services, was $73,160 as of May 2020, according to the Bureau of Labor Statistics.
Yet, depending on your unique situation, you can earn more or less as a home-based gardening business. The secret to success is to deliver high-quality services, market your company successfully, and maintain your quality standards all throughout your venture.