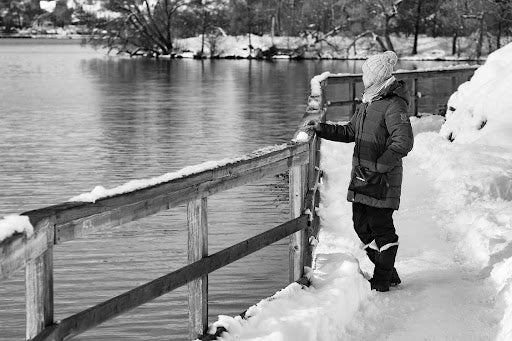 How to Use Indoor Gardening to Banish the Winter Blues
Tis' the season of sharing love and being with loved ones and this can be one of the main reasons for some individuals to feel sad or lacking. If you are one of those people or know someone who might be feeling the same, then do not worry and know that it is completely normal to feel this way. Every feeling or emotion you feel should be expressed and attended to. Keep in mind that you are not alone and winter blues are only temporary.
There are various things that can be done to beat the winter blues, especially in this holiday season when you have time to yourself. You can invite family or friends over, and have a peaceful time in solitude if you do not like interacting with too many people. One of the best and easiest ways to help yourself is to have an indoor garden. It can spare you from the chilled winds of nature. Indoor gardening is similar to having a pet that takes comparatively less care to survive. In return you get better air quality, fresh greens available, adds a little colour to the room's ambience and is friendly to the pocket.
Indoor gardening can be as small as a single pot to a whole garden, depending on the space you have and your passion. Keep in mind that no matter what you decide to grow, it will be a life you will be nurturing just like any other pet you can own. You feed it, adore it and keep it safe. Isn't it the same for any pet or your own child?
Altifarm Enverde has a variety of self-watering options to choose from and also solves the problem of space for many individuals with vertical farming/gardening.
Indoor gardening is also an activity that keeps your mind occupied. It is essential to have a fruitful mind filled with optimism as that can be therapeutic for some.
As per studies done in 2017, it has been found that visual colours play a vital role in the stimulation of one's mood. The same studies stated that bright colours stimulate elated moods and increase a person's energy levels. Hence, indoor gardening is helpful and is related to inviting positive vibes into a household. Its green touch to the mundane walls sets the mood even when they are not looked at directly. Many other tests show that the introduction of green plants in the household can help people going through depression and it is always said a person is going through depression because it is not the end. It is a phase of low where things might not seem to go according to one's liking but you will always get through it to the other side. It will end. When it does, you will come out wiser and stronger.