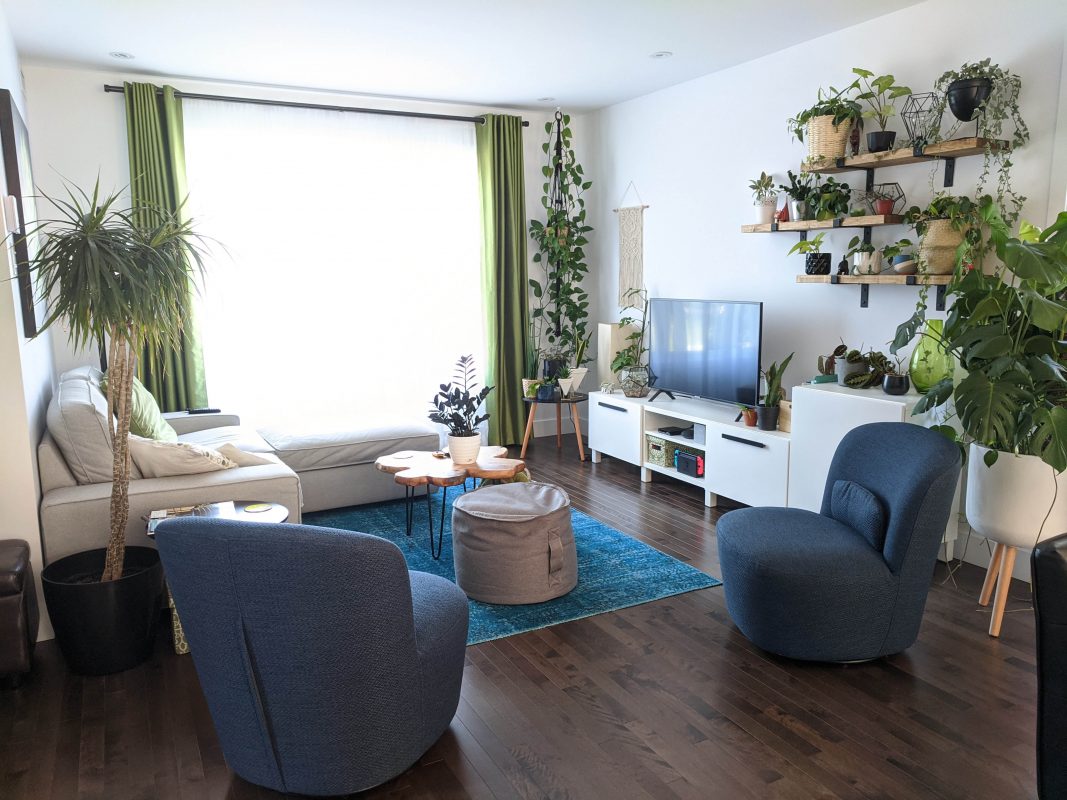 Ways to Decorate Your Home with Plants
A plant-filled home is a happy home. When it comes to decorating with plants, there's no shortage of ideas for making them part of your decor, be it a tall leafy tree in the living room or an arrangement of low-light plants and cacti for your office. But knowing what greenery to bring in and how to arrange indoor plants to suit your style and space can be a challenge, especially if you're a plant beginner.
For starters, choosing the best indoor plants depends on the space you're decorating, how much light the room gets, whether you want it potted or hung from the ceiling. Or maybe you're thinking watering and planting is too much trouble altogether and want to go with faux plants instead (we're personally strong advocates for growing real plants though!).
If all that sounds overwhelming, don't worry. You don't have to figure all of that out on your own. Head to your local nursery or garden center where you're picking up your indoor plants and ask an expert there. They'll be able to show you the best options for your space and walk you through all the plant care tips you need to know.
Before you step foot into the plant store, though, you'll want to make sure you have a general idea of what you might want for your space. Adding greenery to any room instantly livens up space, adding color and texture. Don't forget how plants can add calming benefits to your space as well. Make sure you research plant care to see what will thrive best in your home. Some plants need more shade than others. One rule of thumb: The darker the plant or leaf, the more likely it will need more shade.
Whatever you decided to go with (and grow with!), we guarantee that there's little in this world as satisfying as seeing your plants grow after the care you've given them.
Happy Growing!