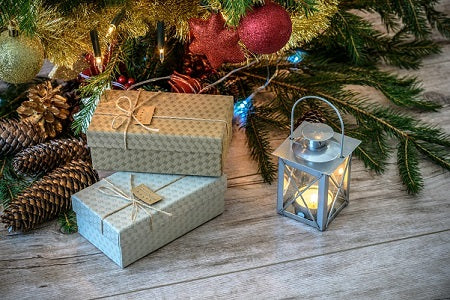 How To Shop Sustainably This Holiday Season
Once again, it's the most delightful time of the year, which means that holiday shopping has to begin! Whatever way you celebrate the holidays this year, you can still offer thoughtful and sustainable gifts that your friends and family will adore. Many of us still have problems with this, especially during such a busy season of the year. You may purchase more sustainably this holiday season with the help of the following advice.
Shop Local

- Your town will benefit from your support of local businesses, and you'll also avoid the expense and inconvenience of shipping. Purchase products that have been made, manufactured or harvested locally as much as possible. Less travel results in lower carbon dioxide emissions and, especially for fresh food, it nearly always tastes better.

Make natural materials a priority

- Select goods that have been ethically obtained and produced without the use of pesticides or dangerous chemicals, such as organic products. Despite the fact that some plastic is unavoidable, opt for durable polymers. When you have a choice, choose materials like wood, particularly those that are recycled or come from managed forests.

No gift wrap

- There is just too much waste in wrapping, and this waste has negative effects. Packaging alone accounts for 40% of the plastic in landfills. Look for products with totally compostable or recyclable packaging. Use reusable gift bags or eco-friendly wrapping paper, if you haven't already.

Stock-up during Black Friday

- The busiest shopping days of the year are Black Friday and Cyber Monday. There are certainly some things on your wishlist that are more expensive than you would like them to be, as well as some products you use religiously that you love. It's a good idea to buy more of your favourite products and necessities on Black Friday and Cyber Monday.

Look for energy-efficient products

- Electrical appliances and gadgets in the home can consume a lot of energy, so if you need to replace one, pick one with the highest energy efficiency rating you can afford. Even though it may initially cost more, the money you save from lower energy costs will quickly offset the additional cost.