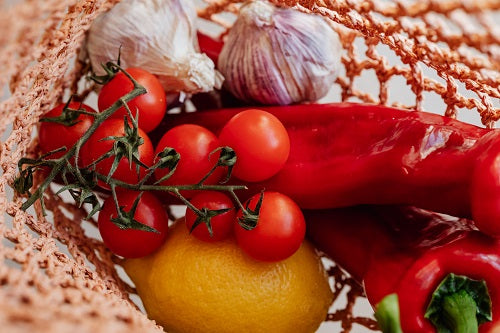 Foods You Can Regrow Yourself From Your Kitchen Scrap
Given the situation pertaining to the availability of food around the world, prices have been skyrocketing. What if we told you that you can have an unlimited supply of healthy, homegrown food without spending the cash all over again? Don't throw away the scraps yet! Here's how you can go about using them to replenish your stock. 
Garlic

 

– all you need is just one clove of garlic. Plant it in potting soil or in a shallow dish of water with the root of the garlic facing downwards. You will notice soon that new single bulbs have grown. For more produce, you can take a portion of this bulb and plant it again.
Lettuce

 

– fill a bowl with little water and keep the leftover leaves in it. Place the bowl under the sunlight. You will notice in a few days that the roots have grown along with some new leaves. Slowly transfer the lettuce completely and plant it in potting soil.
Potatoes

 

– cut small inches of potato peels with 2 to 3 eyes on them. Dry the peels overnight. Once the peels are completely dry, plant them deep into the soil, with the eyes facing upwards. In a few weeks, you will notice the plant growing. 
Peppers

 

– collect the seeds from your peppers and place them in potting soil under direct sunlight. Peppers grow comparatively faster and do not require much care. 
Basil

 

– one of the most common

 

herbal plants for home

 

that is simple to re-grow. Take a 4-inch-long stem and place it in water in a glass. Make sure that the leaves are above the water. Keep the glass where there is no direct sunlight, but there's bright light. In a few days, you can notice that the roots will be formed. Transfer the plant to potting soil once the roots of the basil are a few inches long.