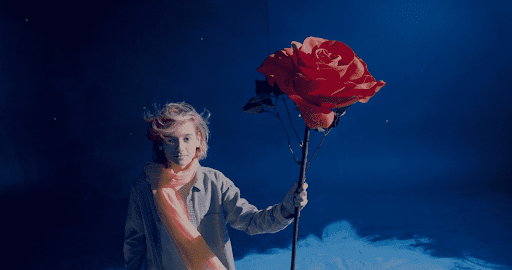 Significance Of Different Flowers For Different Occasions
To an untrained enthusiast, any flower can suit any event. But consider giving the right flower at the relevant event so that not only are you giving a beautiful gift but also the emotions are expressed appropriately. There are various and many articles out there that can provide you with a plethora of information that might be irrelevant to your little requirements. Hence, this blog covers all the necessary details needed for you to pick the right flower depending on the event.
Firstly, understanding flowers and what they resemble is what we can try to learn. This can help you associate the gift with the occasion. Flowers usually are related to joy and celebration but as they differ in color, they differ in what they resemble. They are used to express emotions and communicate.
Some examples of commonly known flowers can be taken such as a Daisy, which resembles innocence. Camellia, Roses, and Hydrangeas are used to signify love and are perfect for couples to gift each other. Dahlias are used to symbolize strength and beauty. Amaryllis is a type of flower that symbolizes awe-worthy beauty so if you really want to impress someone, it is suggested to gift them this wonder of nature. Clematis is a symbol of royalty and has medicinal uses too to treat ulcers or wounds and we all might be knowing that Sunflowers are beautiful and are used to express delicate love.
You can always search the internet for the type of flowers that are grown at that time of the year or ask your florist to have the exact idea of what you want to present. The best alternative to buying flowers from the store is to grow them yourself. Growing them assures that you get the best quality of flowers whenever you want to gift someone with the benefit of adding a colorful touch to your indoor/outdoor garden and soothing fragrance in its surrounding space. If you do plan on nurturing flowers, you should know that there are flowers that are annuals that live and blossom within a year. Similarly, biennials are those that do the same for two years. The rest are perennials that bloom only during a specific season and then bloom again the following year, in the same season.
One of the most common instances, when flowers are gifted, is when it is being presented to a loved one. May it be valentine's day, an anniversary, a wedding ceremony, a surprise present, for dates, a baby shower, as an apology, to change one's mood or any kind of celebration.  As it was mentioned that flowers are used to express emotions, it serves as the best way in this scenario. A few examples of the flowers given in this case are Orchids, colored Roses, white Carnations, or Lilies. You can add some chocolates to the bouquet to bring more color and purpose to the gift.
Life and death are part of the universal cycles in nature and we need to respect them as both are beautiful in their own way. It is definitely a loss when we lose someone. We bid them farewell as we feel bad for having lost their physical presence, but we still can appreciate them by celebrating the lives and memories they made in their lifetimes. As it is a sensitive time for family and friends, it should be noted that presenting flowers is always a polite way to express one's affection and understanding of light-colored flowers. Nothing too bright or loud. White or light pink Roses, Lilies, white Gypsophila, white Gerbera, shaded blue Roses, and Orchids are used in Wreaths.
It is always sweet to visit someone in the hospital with flowers. It's helpful to have it around as it makes the monochromatic hospital room bearable. Keep in mind that it is not always allowed to bring flowers to a hospital room. It depends on the patient's condition and the rules the management sets for the helpful well-being of the patients. In this case, vibrant and soothing colors should be aimed at. Flowers such as Gerberas, Roses, Orchids, Asiatic Lilies, Carnations, or Daisies.