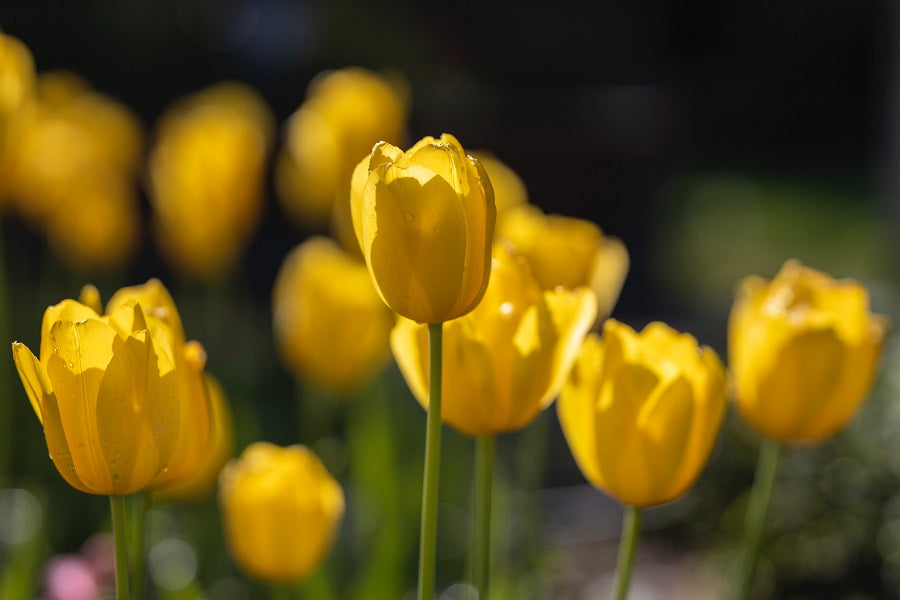 5 Perennials Plants for Your Spring Garden!
The plants that keep on blooming and growing in all seasons and do not need to be replanted after the growing season ends are referred to as perennial plants. People who can't put a lot of time in their garden should go ahead and plant some perennials this spring. Spring is the best time to plant. Here are the 5 perennials plants you should think of planting.
Peony

 

– Peonies are just beautiful and a must-have in your garden! they are all puffy and bloom in good volume while filling your house with mesmerizing fragrance. The flowers appear in various colors like pink, red, coral, white, and yellow. Peonies will grow back every spring and will live up to 50 years.
Tulips

 

– Tulips belong to the lily family that grows from bulbs. The flowers are produced in large quantities with vibrant colors. Tulips make for a perfect bouquet and why not gift the ones you have grown. Though tulips are perennial, many varieties struggle in the first spring. Thus, gardeners usually grow them annually and plant new bulbs every year.
Oregano

 

– Belonging to the mint family, Oregano will help you in the kitchen and add earthly flavor to a variety of dishes. Oregano being perennial is a good choice for your spring garden. 
Black-eyed Susan

 

– Being from the sunflower family, these flowers have a similar look to the daisies. These tiny little yellow flowers will add a bright look to your home.  These will also attract butterflies, insects, and birds to your garden. 
Hellebore

 

– Hellebores are the perennials that bloom early. The flowers are large-sized yet delicate. These white flowers have pink, maroon or yellow markings. Hellebores are a delight to look at and a must-have in your garden.