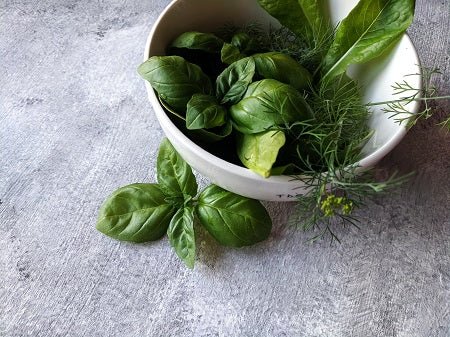 Starting Springtime Gardening
This spring, it's time to get into a healthy lifestyle and to pick up on exciting hobbies as well.
So why not combine these two together? 
With the bright sunlight, the weather is just right to pick up gardening. It is the best activity to go healthy. Home farming will also help you spend some quality time with your family. To add more to this, homegrown food always tastes better.  National Spinach day is around the corner and why not start with growing Spinach itself. Spinach will grow perfectly this Springtime and will be under the limelight in your indoor garden. So let us guide you on your indoor garden journey. 
Prepare the nutrient base – It's important to have a soil mix made of soil, compost, and fertilizers. Prepare the mix in the herbstation or pot first. Once the base is ready, sprinkle some water in it to make it moist. Just perfect to welcome the seeds.
Sow the seeds – Once the base is all set, dig shallow holes at a distance of around 3 inches so that the seeds get enough room for themselves. Add seeds in all the holes and cover them with more soil mix. After the seeds are set, sprinkle some water on the top layer as well. Seeds and fertilizers can be easily found at any gardening store.
Quench the thirst – It's better to sprinkle water over your pot rather than directly pouring it. Make sure you are not overwatering, this will prevent water from getting logged and hampering the air circulation.
Welcome the seedling – Within 6-7 days, you will see your little spinach sprouting. Growing perfectly in your indoor garden. If needed, mix soluble fertilizers with water and sprinkle them whenever you water your plant. 
Watch your spinach grow – Generally, the entire process from sowing to harvesting takes around 45 days. Now all you do is sprinkle water and love. Once the leaves are all grown your Spinach is ready to be harvested. 
Growing spinach will be a good start to your indoor garden. Make sure you are watering your plants and it is receiving enough light to grow. You can find the required materials at any local gardening suppliers or gardening stores online.