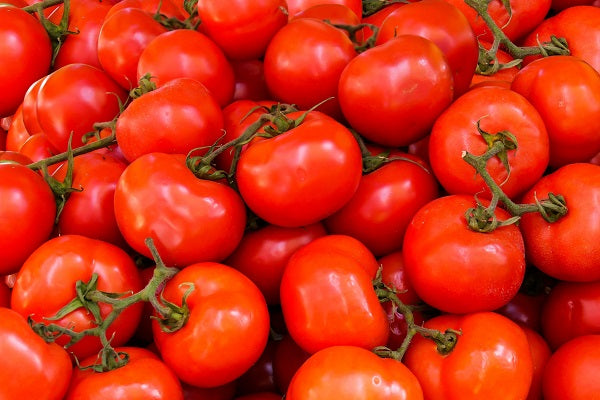 Benefits Of Eating Tomatoes
In addition to flavoring food and providing minerals like vitamin C, potassium, folate, and many more, tomatoes are a staple. The benefits of this nutrient-dense superfood are numerous. If you consume tomatoes every day, here is what will happen to your body.
Controls blood pressure

- Potassium and chlorogenic acid can both be found in abundance in tomatoes. Potassium opens up the arteries, whereas chlorogenic acid lowers blood pressure to normal ranges.
Controls diabetes

- The more fiber you consume, the better your diet will control your blood sugar levels. Tomatoes may be the solution for someone who frequently experiences blood sugar increases. Regular consumption reduces oxidative stress and inflammation, two significant diabetes causes.
Improved vision

- When it comes to foods that are good for vision, tomatoes are frequently forgotten. Beta carotene and lycopene are two crucial components of tomatoes that are abundant and excellent for your vision. It has also been demonstrated to reduce the risk of cataracts and age-related macular degeneration.
Supports weight loss

- Tomato juice drastically lowers waist size, body weight, and body fat. Tomatoes help in weight loss by lowering harmful cholesterol. If you want to lose weight, tomatoes and tomato-based products are a need because they are high in antioxidants and low in calories.
Keep strong bones

- Calcium and vitamin K, two of the most important nutrients for bone health, are both abundant in tomatoes. Along with strengthening bones, they also carry out modest osseous and connective tissue repairs and increase bone mass.