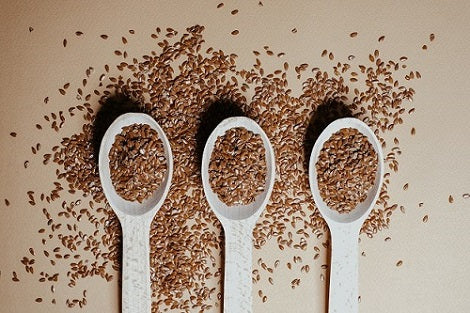 Top 5 Seeds You Should Be Eating
Modern-day living means that a lot of natural dietary supplements were a mainstay in our households and were consumed across generations for better health. Seeds make for an amazing snacking option for when one feels peckish. Here are five seeds you can eat on a regular basis. 
Flax seeds

 

– flax seeds suppress appetite and support weight loss. It is high in nutrients and omega 3 fatty acids that are important for our body. It is great in lowering cholesterol and protecting your heart.
Pumpkin seeds

 

– are the best natural source of magnesium that is needed for many biochemical reactions in our body. Promotes good digestive health as they are a good source of dietary fiber. 
Chia seeds

 

– are high in protein and nutrients important for bone health and low on calories. Helps in reducing weight. Rich in antioxidants that help slow down signs of aging. Also helps fight depression and reduces the risk of heart disease. 
Sunflower seeds

 

– contains tryptophan that gives a calming effect to your brain. These seeds are also good for your memory and vision and protect you against heart disease.  
Pomegranate seeds

 

– it is rich in antioxidants called flavonoids that act as anti-inflammatory agents and help reduce arthritis and joint pain. Also helps in lowering high blood pressure.