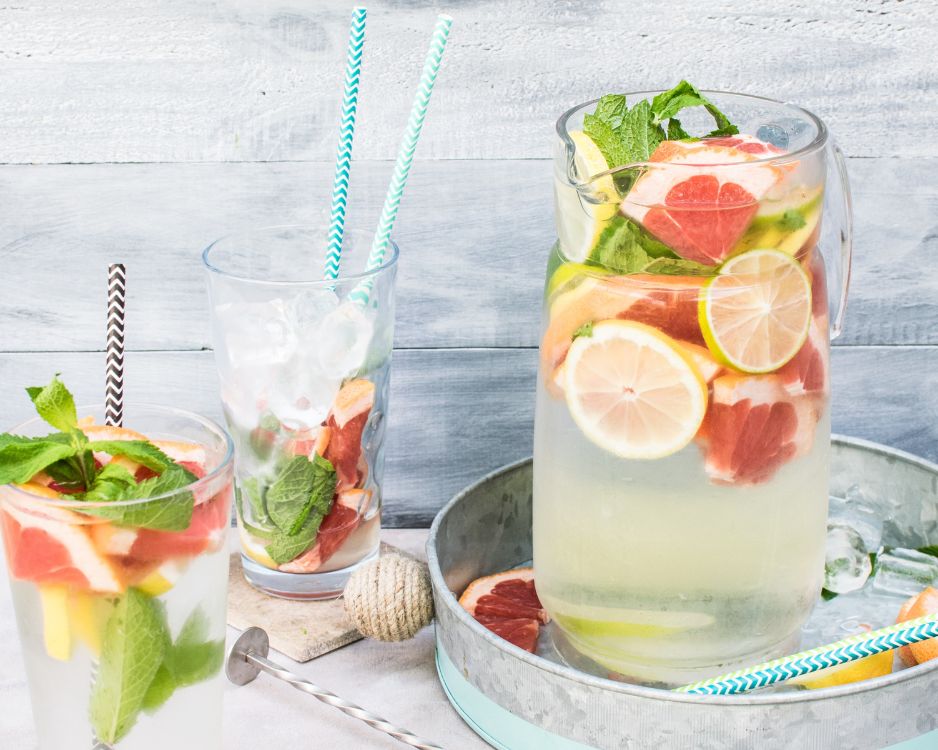 Homemade Cocktail Ideas
Here are some homemade cocktail ideas featuring fresh herbs, garden-grown potatoes, and fruity flavours that are sure to impress and delight.
Herb-Infused Gin and Tonic:
Take your family's favourite classic cocktail to the next level by infusing the gin with fresh herbs from the garden. Simply muddle a few sprigs of basil, rosemary, or mint in a glass, add ice, pour in the gin, and top it off with tonic water. The result is a refreshing and aromatic twist on a timeless drink.
Garden Mojito:
Give the traditional mojito a garden-inspired twist by using herbs like mint and basil straight from your herb garden. Muddle the herbs with lime juice and a dash of simple syrup, add rum and ice, then top it off with sparkling water. This herbaceous and zesty cocktail is a surefire way to impress your guests..
Potato Vodka Martini:
Surprise Dad with a unique twist on the classic martini by using homemade potato vodka. Distill your own vodka using homegrown potatoes, and combine it with dry vermouth for a smooth and flavorful martini. Garnish with a sprig of fresh herbs for an added touch of garden-inspired elegance.
Berry Smash:
Celebrate Father's Day with a fruity and refreshing cocktail that incorporates freshly picked berries from the garden. Muddle a handful of ripe berries with a splash of lemon juice and a spoonful of sugar, then add vodka or rum and ice. Shake well and strain into a glass, garnishing with a sprig of mint. It's a delightful sip of summer that Dad will love.
Herbal Lemonade Spritzer:
For a non-alcoholic option that still packs a punch of flavor, create a refreshing herbal lemonade spritzer. Make a homemade lemonade with freshly squeezed lemons, a hint of sugar, and plenty of ice. Add a splash of sparkling water and a handful of crushed herbs like lavender or lemon verbena. Serve in a tall glass with a lemon wheel garnish for a revitalising and herb-infused drink.
Whether you opt for the herb-infused gin and tonic, the garden mojito, or the unique potato vodka martini, each sip will be a toast to Dad's hard work and love for the garden. Cheers to a memorable Father's Day celebration!