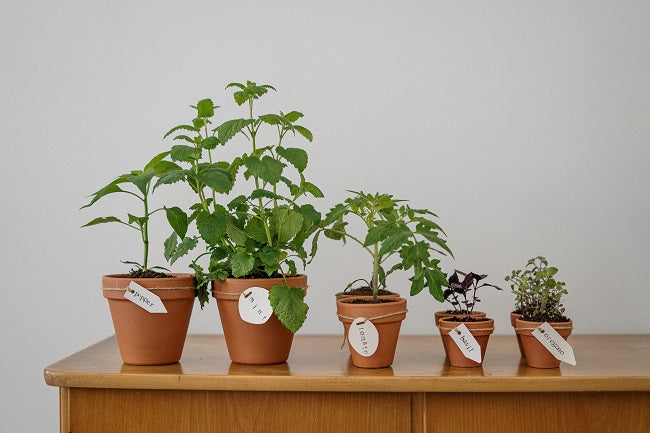 Tiny Houseplants That Look Amazing
Do you love gardening and wish to keep your surroundings green and beautiful but do not have much space to grow plants? Why not try growing tiny houseplants that are easy to care for and will thrive well without compromising with your elbow room. Here's a list of tiny plants that look amazing for your small spaces. 
Baby tears – belongs to the nettle family. This plant is considered safe for cats and dogs. Grows horizontally if it has a lot of horizontal space. This plant prefers bright, indirect light. It grows up to a height of 0.25 to 0.50 feet. 
Baby toes –  belongs to the succulent family. This plant also prefers bright, indirect sunlight. Your baby toes need succulent or cactus soil mix as they need well-drained soil. It grows up to a height of 3 inches.
Peperomia – these plants have succulent-like characteristics. There are almost 1500 varieties of peperomia species. Some species grow up to a height of 1 foot and few species grow up to a height of 2 feet maximum. It requires bright indirect sunlight. 
Polka dot plant – this plant is commonly known for its pink color. Prefers indirect sunlight. This plant grows up to 1-2 feet tall. This plant requires moist but well-drained soil.
String of pearls – it is a cascading succulent. Requires 6-8 hours of bright, indirect sunlight every day. You only need to water them once in 2 weeks. It grows up to a height of 1-2 feet tall.