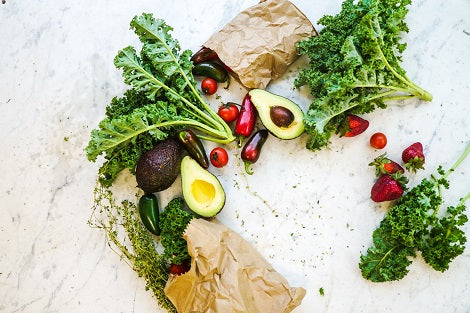 Vegetables You Can Grow in Pots and Containers
Do you wish to grow your own indoor vegetable garden but you don't have a vast space or in-ground garden patch? Then this article is just for you. Here are a few vegetables that you can grow in pots and containers. Growing food in pots is often the easiest.
Beans

 

– most of the beans are climbers or bushier type, and they grow upward. They are productive in pots and easy to grow. You can grow them on a trellis near a wall, and within weeks, you will get a green wall of beans running across the trellis. For growing beans, you need a sunny spot, and a pot that is at least 12 inches deep (the bigger, the better) and a strong trellis-like structure for support. 
Kale

 

– this is a vegetable perfect for pot life. Just three or four plants can supply a family of four with a nice weekly harvest. Your pot requires at least a 12-inch diameter and should be at least 8 inches deep, and it's best to use a well-draining potting mix.
Lettuce

 

– lettuce does not need as much sun as most vegetables. For growing lettuce, choose a wide planter rather than deep (six inches deep is fine). Use well draining soil and do shallow and frequent watering to keep the soil slightly moist always.
Tomatoes

 

– beautiful as well as delicious, tomatoes are both one of the best loved vegetables and an ideal potted plant to grow at home.Tomatoes are planted much deeper than most plants. Your pot requires a minimum pot depth of 12 inches.
Peas

 

– another perfect crop for container gardening. Choose dwarf or bushier type varieties and do regular and frequent watering as peas prefer slightly moist soil. Keep the plants in a spot that receives full sun. They don't require a large pot.
Peppers and chilies

 

– Peppers and chilies are super productive and excellent candidates for growing in containers. They need a sunny and warm place to grow. A large pot that is at least 12 inches deep is optimum.
Cucumber

 

– They are incredibly easy

 

to grow

 

in pots. Cucumbers are heavy feeders and require regular watering too. These water-loving plants do best in large plastic or ceramic pots that help retain soil moisture. Grow them in a medium to large sized pot (depending on the variety) and in full sun.