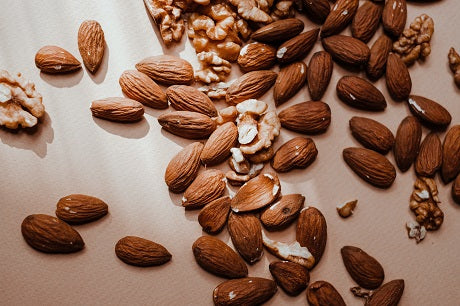 Serotonin Boosting Foods
Serotonin is your body's happy chemical. It's a naturally occurring chemical that sends signals between your nerves all over your body. You can raise serotonin levels in a variety of methods. The natural way is through food. Although no meal contains serotonin, tryptophan-rich foods can influence serotonin production. Here are 4 main serotonin-boosting foods.
Eggs

- an animal-based protein source high in tryptophan, an important amino acid. Egg yolks are high in tryptophan, tyrosine, choline, biotin, omega 3 fatty acids, and other nutrients, so don't skip them. Eggs include a unique combination of nutrients and antioxidants that aid in increasing serotonin levels and general wellness.
Bananas

- potassium and tryptophan are abundant in bananas. Try including bananas in your meals, smoothies, and oatmeals, for example. Bananas are a good source of vitamin C as well. They are high in healthy carbohydrates and may aid digestion. They also contain a lot of manganese, which is healthy for your skin and energy levels.
Pineapple

- Bromelain is naturally high in this fruit, making it a fantastic snack to include in your daily diet. Bromelain is a potent nutrient that can aid in the treatment of a sore throat, aching muscles, and poor digestion. It is also believed to play a role in the regulation of serotonin levels.
Nuts and seeds

- start including your favorite nuts and seeds in your diet more frequently. This is because tryptophan is found in every nut and seed. There is no nut that is off bounds for regulating your mood. Nuts are a convenient source of nutrition. The more types you can mix and match, the better.