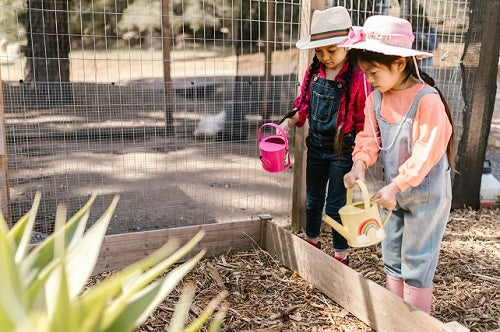 Plants For Kids To Grow
Gardening is the most enjoyable pastime for children. It's fun, and it keeps kids busy. Since children have a limited attention span, consider plants that germinate quickly and require little upkeep. Here are some simple plants for youngsters to grow.
Sunflowers

- these bright blossoms are a must-have in every kid's garden. It is one of the simplest flowers to grow from seed. The seeds germinate in a week, and by the end of the summer, the giant varieties will reach up to 18 feet tall.
Cherry Tomatoes

- round, vibrant, and sweet, these tomatoes are ideal for children. As cherry tomatoes are prolific growers, they will pique the curiosity of kids throughout the growing season.
Potatoes

- are popular with children. As you use the "eyes" of an existing potato, this is a fun one to plant. Your children will be astounded at the number of new potatoes that sprouted from the seed potato when harvest time arrives.
Mint

- is noted for its untamed appearance and powerful, energizing aroma. It's a hardy perennial that requires little maintenance once it's grown. It appeals to children since it takes only a few minutes to set up and provides immediate gratification.