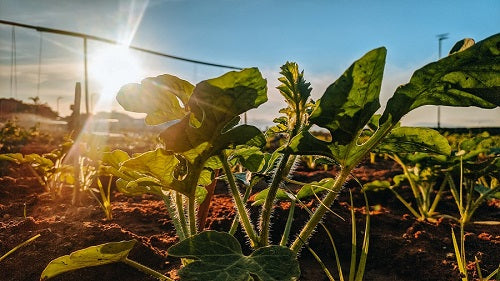 Veggies That Can Be Planted At The Summer Solstice
The longest day of the year, the Summer Solstice, ushers in the summer season. There are several veggies that do well when planted in the middle of summer. So don't put your gardening equipment away just yet if you were a touch late to the garden this year. Here are five of the simplest veggies to cultivate in the summer heat.
Perpetual Spinach

- It's a chard cultivar similar to Swiss or rainbow chard. When cooked or chopped into salads, it has a mild, not bitter flavor and does not have a slimy sap. Its stems can be utilized in the same way as celery. It is simple to cultivate. A family of four may normally be fed with just one plant.

Corn

- It is one of the most vital foods on the planet. Every year, more than a billion tonnes of it are produced. Corn is also well-known for its ability to flourish in hot, arid climates. Because it is easy to grow, this crop is relied upon by almost 900 million of the world's poorest people.

Okra

- It is a plant that thrives in hot weather. Sow straight in the garden after the last frost has gone for several weeks. Be exceedingly cautious with seedlings when transferring from seeds started inside, as their roots are incredibly delicate. Plant in full sun in rich soil and harvest periodically. Allowing pods to grow too long will cause the plant to stop producing.

Sweet potatoes

- Sweet potatoes are distinguished from conventional potatoes by their preference for warm weather and soil. Planting them about a month after the last frost date is ideal. Sweet potatoes are simple to grow as long as the days and the soil are both warm. Plant in well-drained soil that has been amended with compost.

Eggplant

- When sown in the heat of summer, this delectable vegetable is abundant and easy to cultivate. In chilly climates, utilize heat-enhancing measures such as a dome or black plastic mulch to warm the soil and hasten development. Allow them plenty of sunlight, nutrient-rich soil, and consistent watering. For the finest flavor, pick fruits when they're still young.