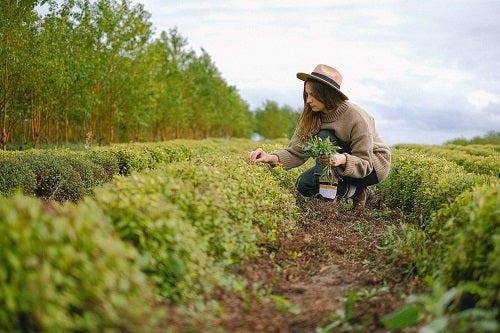 How to Pick a Great Plant
While all forms of flora and fauna are beautiful, one can be stuck at the choice stage as not every plant is the best fit in terms of space and the general environment. Avoid buyer's regret by studying the basics of gardening, such as how to select healthy plants and avoid ones that may have difficulties.
Determine the size of the plants

 

– there are 2 categories of plants in terms of size. The desktop plants and the floor plants. The desktop plants grow up to 2.5 feet tall while the floor plants grow from 2.5 to 5 feet tall. So your first priority should be to fix whether you need a desktop plant or a floor plant.
Room conditions

 

– next, you should check the light and temperature conditions of the room you wish to keep the plants in, as different plants require different amounts of light and can thrive only in certain temperatures. 
Pets

 

– if you have pets at home, it is always good to check which kinds of plants you should buy. This is because some plants are toxic for your pets and they can fall sick.
Check for these two qualities of the plant before buying it

 

– if you are buying small plants, make sure to check if it has healthy roots. Check if the plant has thick foliage. 
Check for plant disease

 

– do not buy a plant if it has pale leaves or white dots or any kind of moldy coatings or rust on it. These are

 

signs of plant disease.