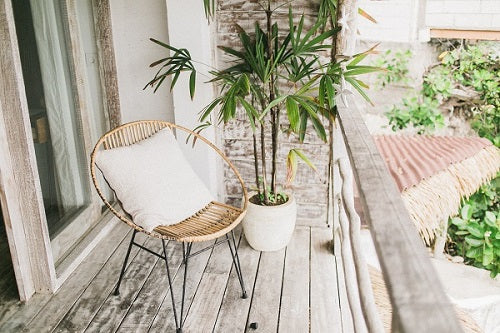 Top 5 Balcony Plants
Who doesn't like a scenic view from their balcony? However, it's probably no fun doing so all alone! Why not get yourself a plant buddy who can not only beautify your garden but also become a perennial friend to you? Here are five balcony plants you can consider planting. 
Spider plant

 

– one of the most preferred plants to be kept on the balcony. Spider plant is a low-maintenance plant and can survive in any condition. They look great in hanging pots too, because of the long leaves.
Jade plant

 

– best gift and the best outdoor plant. It can thrive in any condition and doesn't require much water. Do not overwater them because it is a succulent.
Petunia

 

– it is a summer-flowering plant. They look great in hanging pots. Petunia adds a pop of color to your balcony. Requires moist and well-drained soil to thrive well.
Boston fern

 

– a low-maintenance plant. It looks good in a hanging pot. Water your Boston fern well and keep the soil moist. Mist the plant on hot days. Grows up to 3 feet tall, hence it requires a lot of space.
Mint

 

– can grow easily in containers on your balcony. Requires full sun and regular watering to thrive well. You will have fresh mint whenever you need it.