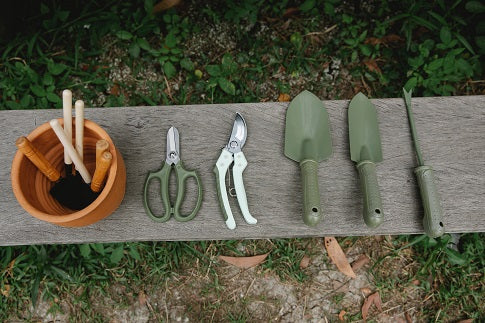 Choosing Pruners
Gardeners can be extremely opinionated when it comes to picking their preferred gardening supplies and equipment, but few will argue that a decent set of hand pruners are absolutely indispensable. You can get away with a nice pair of scissors or flower shears for soft stems, but eventually, you will have to go in there and trim, prune, or chop back hard rigid stems, and you will be pleased you have the right equipment. Having the correct gardeners tools is essential for a task well done. Keep reading to know the different types of pruners you may choose from.
Bypass Pruner

 

–

 

Bypass pruners or bypass hand pruners are one of the best garden tools for pruning. This can be used for living stems which are ½ inch, pruning raspberries or roses, herbs. A sharp blade should be used to maintain the lifespan of the plant. 
Bypass Lopper

 

– Bypass loppers can be of great help when you want to trim an overgrown healthy tree. With minimal effort, bigger stems up to 1 ½ can be chopped. The long handles of the bypass loppers give more leverage than any other tool. 
Anvil Pruner

 

– Anvil pruners can clip away dead twigs up to ½ inch. It is one of the best plant pruners because, unlike bypass pruners, it won't get jammed up between the dry or dead branches.
Anvil Lopper

 

– Anvil loppers can easily do the menial work of snipping away thick dead branches up to 2 inches. It can also be used for trimming live thick branches before giving the finishing touch with bypass loppers.