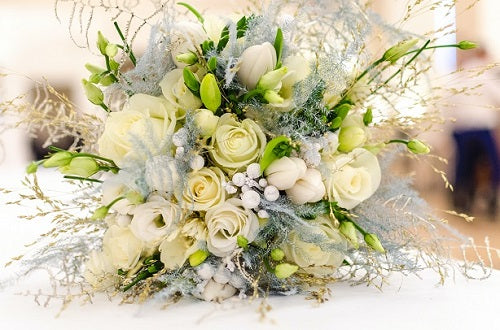 Best Alternatives to Roses for Valentine's Day
Roses are pretty much a fixture at this point, the poster child of sorts when it comes to romance and in the context of Valentine's Day, it is pretty much culturally imbibed in us at this point. However, not everyone's a fan of roses and that's quite alright. Here are some alternatives to roses you can check out.
Tulips

 

– Tulips are one of the most popular flowers in the world. Represents perfect love, comfort, and warmth. It's also one of the most affordable flowers. Cut the ends of the tulip every day and it'll keep growing and your flowers will stay longer too. 
White Lillies

 

– a wonderful alternative to the rose is white lilies, and are loved by both men and women. Lilies represent joy. 
Carnations

 

– these flowers come in tones related to love. A perfect flower to express your love and affection towards your special person. Carnations can last for up to 3 weeks if taken care of properly. 
Orchids

 

– orchids represent luxury, luck, hope, and love. Orchids can last for several months if taken care of properly and they will also continue to bloom year after year.