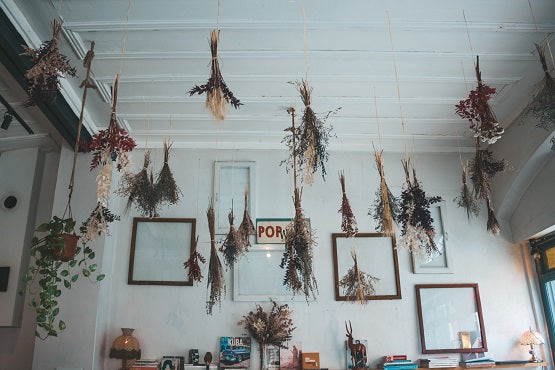 Plant Hanging Hacks That Won't Damage Your Ceiling or Wall
The biggest reason people shy away from hanging plants or growing plants that need to hang is that they cause damage to ceilings or walls over time. However, this shouldn't keep you from planting those beautiful vines. Here are some hacks for you to avoid damaging your ceilings or walls.
Hat/ coat stand

 

– you can hang plants on a hat/coat stand that has 8 to 12 hooks. It is one of the best and unique ways to hang your plants instead of drilling holes in the wall.
Ladder

 

– a ladder with big steps is another option for keeping your plants. You can choose to keep the ladder in front of a bright sunny window so that the plants will get enough sunlight.  
Magnetic hooks

 

– these hooks can be attached to any metal unit. You can use these hooks to hang your pots and give a lovely charm to the house. You can hang anything on these magnetic hooks weighing between 20-100 pounds.
Tension rods

 

– tension rods can be used as an alternative to magnetic hooks. It is one of the sturdiest options. Tension rods can be used to hang anything from clothes to even plants.