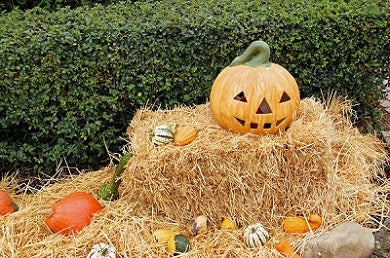 Creepy Houseplants for Halloween
Given that you are most likely in the Halloween spirit, how could your indoor garden be far behind? While you could dress up as a zombie or Freddie Krueger and scare the living daylights out of people doing that alone, you could always up the ante by planting these incredibly creepy houseplants. 
Toad plant

 

– also known as the starfish flower. This plant grows up to 2 feet wide. This plant grows in segments and hence it is very easy to propagate. The flower of this plant has an atrocious odor because its natural pollinators are flies. The bloom lasts for only a couple of days. This plant grows well in full sun and fast-draining soil.
Old man cactus

 

– it is easy to maintain old man cactus. Do not touch the hair of this plant with bare hands as there are sharp spines beneath it. This plant grows well when it gets enough and more sunlight. Make sure you water the old man cactus several days after the soil has dried out. You can clean the old man cactus with some water and detergent if its hair becomes dirty and brown. 
Black calla lily

 

– this plant has beautiful funnel-shaped, black flowers. This plant grows well during spring. They thrive well in bright indirect sunlight. Make sure the soil is always moist and you water them regularly. 
Celosia dracula

 

– commonly known as woolflowers. The dark red variety of celosia dracula is very spooky. They love to grow well in sunny and dry conditions. Do not overwater these plants as then they tend to become very weak and limp.