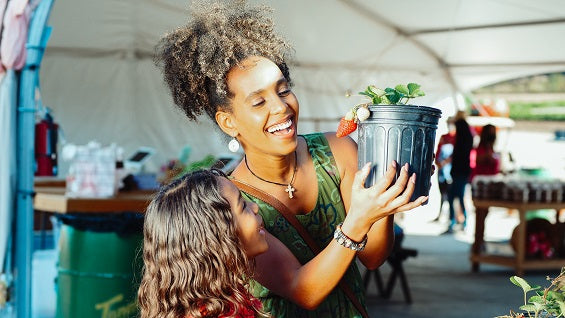 Unique Gardening Christmas Gift Ideas for Your Mom
Let's admit it: this coming holiday season is going to bring with it a slew of headaches, namely the ones associated with thinking about a Christmas gift. The stakes are raised to dizzying levels when one tries to rack their brains over what to gift their own mom! Christmas gifts for moms can turn out to be a make-or-break deal, and albeit they will always find anything you gift them special, we are certain that in your heart you'd want to get them something of great value to them, and indoor gardening can be that. Indoor gardening can be an extremely therapeutic and gratifying process, with plants bringing with them veritable benefits meaning that maintaining a small garden of your own can make a world of difference in your mom's life. Here are a few Christmas gifts ideas for the lovely lady. Regardless of whether she's already into gardening or someone who has never ever held a gardening tool, these ideas will hold up just as well. 
One-handed dirt-digging tool: With innovations in space, gardening tools have become sophisticated enough to reduce something which can otherwise be a little laborious. Be it a hydroponic garden or a wall garden built indoors, it'll be easier for her to get stuff done pretty much single-handedly. 
Butterfly biome: One of the better gardening gifts you could get for home so she can pretty much have her own lush, blooming garden space going.
Self-watering planters: Gardening can be quite a hassle, and requires love and labor in equal parts. An indoor planter will provide a home to the plants, but your mom wouldn't really enjoy being on the runaround. That's where self-watering planters come in and bring with them a plethora of good. Not only would the plants be able to water themselves without your mom having to worry about maintaining a schedule, but they also come in various sizes, even a coffee mug-sized one!  Get the special lady something special. 
Happy planting! 😀