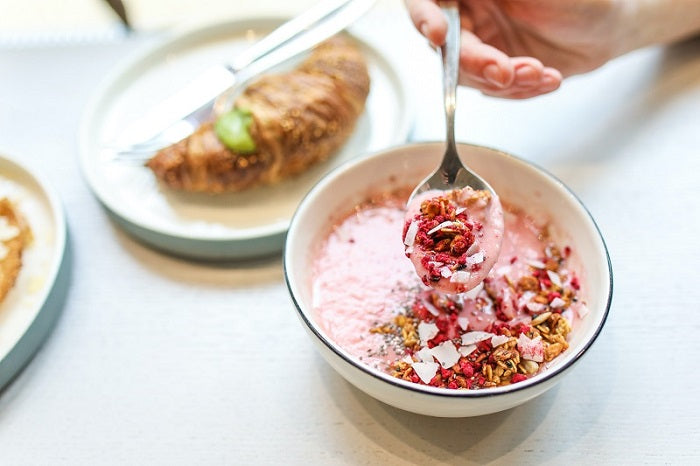 Antioxidant Rich Food For Skin
Antioxidants play a critical role in your overall health. Antioxidants help to keep the body from oxidizing. They look for free radicals and neutralize them so that they can't do any more damage to the cells. Here are some foods that are high in antioxidants and are good for your skin.
Kale

- has a high vitamin C content, making it one of the finest antioxidants for skin. Kale is high in vitamins A, C, E, and K, as well as collagen and elastin, which have been demonstrated to improve skin elasticity.
Tomatoes

- it is the most hydrating vegetable, thanks to the presence of lycopene, a potent antioxidant that has been proved in studies to protect the skin especially. 
Salmon

- Astaxanthin, a carotenoid with antioxidant effects, is found in salmon. It's well-known for minimizing fine lines and wrinkles, and other age-related skin damage.
Guava

- more vitamin C is found in this tropical, fiber-rich fruit than in any other food. It boosts your skin's antioxidant levels.