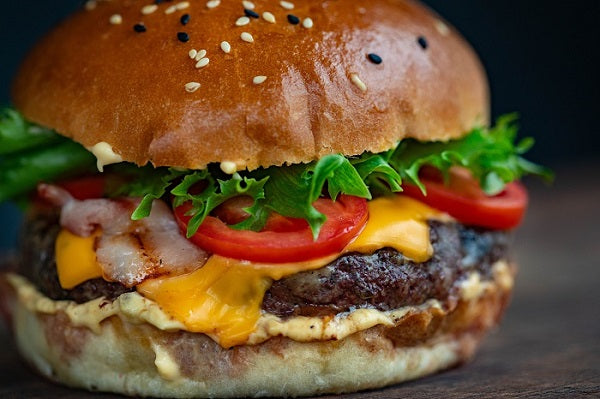 Lettuce for Burgers
We all understand how important the toppings on your burger are! A lettuce leaf is a common addition that adds freshness to your burger. If you choose the wrong variety, it can instantly spoil your taste buds. Let's look at the best lettuce for burgers that won't sog up your burger while yet providing the perfect crunch and flavor.
Iceberg lettuce

 

– It is the most common lettuce variety, with both a bland flavor and crunchy texture. Burgers and salads both contain this ingredient. As iceberg lettuce contains a lot of water, make sure to blot it dry before adding it to your burger.
Romaine lettuce

 

-Because of its nutritional content and flavor, it is commonly used in salads. It is not a good choice for a burger because romaine lettuce is heat sensitive and will wilt on the grill.
Butterhead lettuce

 

– It has a buttery texture, as the name implies. It has compact and delicate leaves. Due to its cup-like shape that works perfectly on a burger, it is also one of the best types of lettuce for burgers after iceberg lettuce.
Radicchio

 

– If you want your burger to have a bitter and spicy flavor, then radicchio is the lettuce for you. Some of these can be roasted to improve the flavor of your burger.