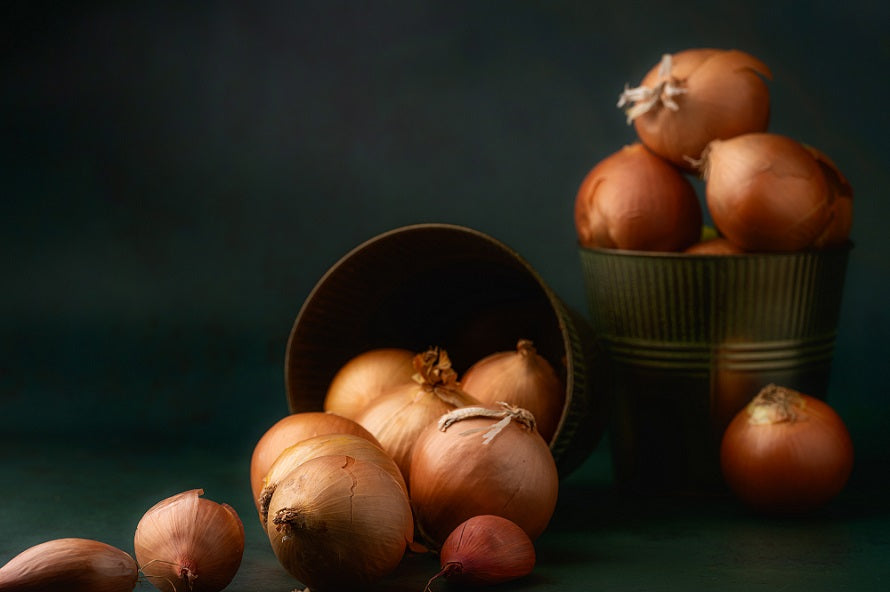 Benefits Of Onions
Onions are the most extensively consumed vegetable in the world. They're nutritious, inexpensive, and incredibly adaptable. Onions are high in important vitamins that offer your body a boost while also adding flavor to your diet. Here are a few noteworthy advantages of onions.
Onion neutralizes undesirable odors

- Onions can be used as an odor neutralizer throughout the house. Simply slice an onion, place it in the room, and leave it there for a couple of hours. After a few hours, throw it away. That's it!

Onions help you fall asleep faster

- Onions are beneficial for persons who suffer from insomnia since they help you fall asleep quickly. You'll sleep like a baby if you cut a raw onion into a couple of pieces and take 5 to 10 deep breaths of its smell.

Onions combat cellulite

- If you want to get rid of your unattractive cellulite, include onions in your diet. They aid in the release of water from your skin cells, as well as the cleansing of the blood and the improvement of your lymphatic system.

Onions lower blood pressure

- high blood pressure is a dangerous condition that can lead to a variety of serious health issues. Onions contain quercetin, a substance that not only lowers blood pressure but also lowers the chance of a heart attack or stroke. You only need to eat raw onions!

Onions cure acne

- Onions contain sulfuric elements that aid in treating acne and preventing its recurrence. Its anti-inflammatory qualities are also effective on large and tiny pimples.