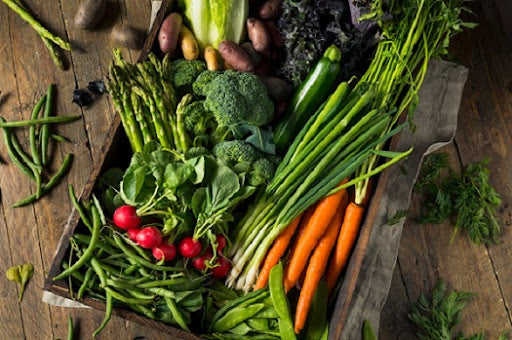 Foods for a Healthy Spring Diet
Spring has arrived! The days are growing longer, the air is becoming more refreshing, and everyone appears to be in a good mood. The change of seasons is a period when everything comes alive and experiences renewal. This indicates bountiful growth in the form of grass, flowers, and deliciously colorful produce in the natural world. And it means letting go of the heaviness of grounding foods and embracing all things light and fresh for our body. Enjoy these 5 amazing spring foods!
Arugula – These leafy greens are high in vitamins A, K, and folate, as well as chlorophyll, fiber, and even water, and can help reduce inflammation while also hydrating and purifying your body.
Beets – Beets provide you with a clear indicator of which parts of your body will help. They're good for your blood and circulation because of their deep, luscious hue. Due to a unique source of phytonutrients called betalains, they can lower blood pressure, increase stamina, and aid in detoxification.
Carrots – We're all familiar with this traditional vegetable, but carrots are especially delicious when they're in season locally. They're high in vitamin A and other antioxidants and are consequently regarded as "anti-aging" food, as well as a powerful cancer fighter.
Mint – This powerful herb grows like a weed and is underappreciated for its potent medicinal effects. Mint has an antioxidant called rosmarinic acid, which can help with seasonal allergy problems (a not-so-pleasant side effect of spring!). It also includes menthol, which is a natural decongestant and can help with stomach trouble.
Peas – Peas have a relatively short growing season, usually only a few weeks, which makes them all the more remarkable. Vitamins C and K, as well as many B vitamins, manganese, phosphorus, and protein, are all found in them. As a result, they're a great anti-inflammatory food.