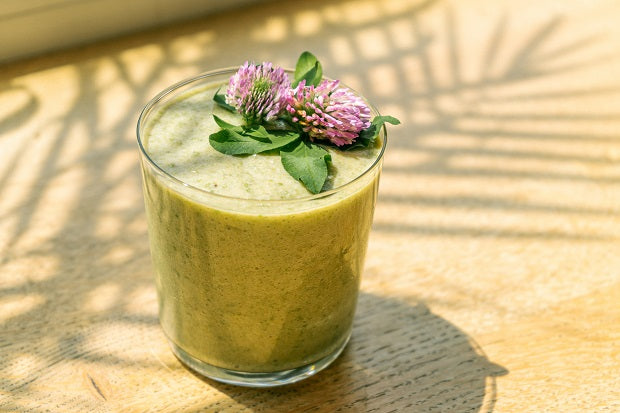 Herbs In Smoothies
Is your smoothie ritual starting to grow a bit stale? Don't you worry, cause herbs have come to the rescue! With a gentle sprinkling of herbs, you can add the zing which elevates your smoothie to a level you couldn't have earlier fathomed. Here are some herbs you can add to your smoothies.
Turmeric

 

– is a powerful antioxidant. Turmeric can also assist to lower blood pressure and balancing cholesterol and blood sugar levels. Including turmeric in your daily smoothie is a terrific way to get this healthy herb into your system on a regular basis. Because turmeric has a strong flavor, start with a modest quantity in your smoothie.
Ginger

 

– Adding a little ginger to your smoothie can help with digestion and nutritional absorption. Ginger is a warming and stimulating plant that is great in a smoothie during the fall and winter months to boost circulation or if you have a cold constitution. In your green smoothie, add up to a spoonful of freshly grated ginger. It goes great with apple, cucumber, kale, and lemon in particular.
Cilantro

 

– Cilantro, like so many other kitchen herbs, helps in digestion. It's high in nutrients including folate, beta carotene, calcium, copper, iron, magnesium, manganese, phosphorus, potassium, selenium, sodium, and zinc. Fruits like pineapple, guava, and papaya go well with cilantro.
Parsley

 

– Parsley, a common culinary herb, is strong in nutrients, including Vitamins K, A, and C. Parsley also has the added benefit of freshening your breath! To reap all of these advantages, include a bunch of fresh parsley into your smoothie.