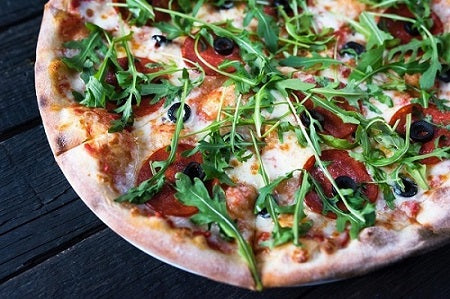 Herbs That Go Well With Pizza
This year, enlist the help of your entire family to cultivate a pizza garden. This flexible garden will be a wonderful success when it comes time to prepare homemade pizza, whether cultivated directly on the ground, in a pot, or planted on a windowsill. Below we have listed a few herbs you can grow in your indoor herb garden that will go wonderfully with pizza. 
Oregano –

 

Oregano is a pantry essential for most cooks. It has a flavorful, strong camphoraceous taste that is both earthy and peppery and is quite adaptable. This herb pairs well with the other flavorful spices, such as those commonly found on pizza, and also popular pizza ingredients like pepperoni as well as spinach.
Basil –

 

Basil, similar to oregano, is from the mint family and is commonly used in Italian cookery. Basil can be included in practically every dish that also calls for oregano. Both spices, as well as the flavorful elements in pizza, are complementary to one another.
Rosemary –

 

Rosemary is another mint family member that is widely used in Italy. Although rosemary is not as typically linked with pizza as basil or oregano, it complements all of the elements found in a traditional pie.
Thyme –

 

Thyme is an excellent dry herb to use on pizza. This green herb has a somewhat sweet flavor that compliments the strong pizza taste you are attempting to generate.