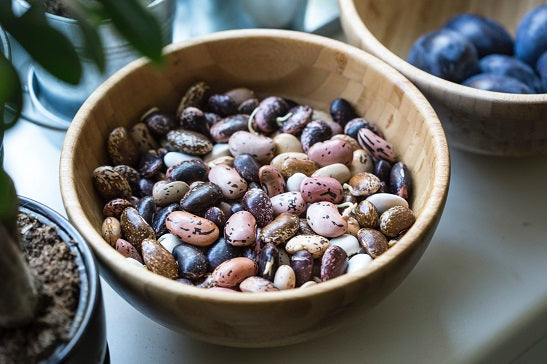 Pulses That Are High in Protein
Take comfort in knowing, vegans, vegetarians, as well as everyone else who wants to consume more plants: You do not have to limit your protein choices to chicken or steak! In fact, a wide variety of plants contain protein. Here we will discuss a few pulses that are great to include in your protein-rich diet. 
Black lentil –

 

Black lentil is a brittle and crunchy lentil that is high in folic acid and zinc. In addition, every half cup has 12 grams of protein. People love eating them with foreign spices or in a soup since they do not turn pulpy or gooey when cooked. You may even put it in your Falafel for a delectable flavor.
Chickpeas –

 

Chickpea is not only high in protein but also lowers the risk of anemia and provides the body with antioxidants. They also aid with bone development. They also aid in the reduction of bad cholesterol in our bodies, lowering the risk of heart disease.
Kidney beans –

 

These are protein sources derived from plants. They function as a detoxifier, aiding in the removal of sulphites from our bodies. It has a minimal fat content, thus it helps you keep your weight under control. Because of its high protein content and wide availability, it is regarded as a protein house. It also acts as a diabetic preventative.
Peanuts –

 

Peanuts are high in fat as well as sodium, but they also have a high protein content, with 26 gms per 100 gm meal. Peanuts are an excellent source of calories and protein if you want to gain weight.