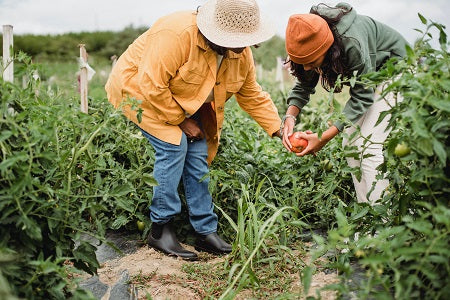 Seasonal Produce for February
Buying what is in the season while it is at its peak is a simple method to save money on fruits and veggies. We have arrived in February, and organic fruit and vegetables may appear to be in short supply. However, there are still lots of wonderful things to be prepared using some of the available hidden treasures. Read our seasonal produce guide for more information.
Cabbage –

 

Purple, as well as green cabbages, are widely available throughout the winter. They will stay in your refrigerator for several weeks without spoiling. Use cabbage to make slaws, fillings, or incorporate in soups.
Asparagus –

 

Although asparagus is most commonly associated with green, it is also available in white and purple! This vegetable is an excellent addition to meals because it is high in fiber, folic acid, and vitamins A, C, E, and K. It can be baked in the oven, grilled, or combined into pasta salads, stir-fry, and other dishes.
Apples –

 

The month of February is the last month when apples are in season. Apples are high in essential vitamins and minerals, such as vitamin C and iron, which help with immunity and metabolism. Apples include pectin, which can help lower cholesterol while also keeping the bowels normal.
Broccoli –

 

This vegetable is high in nutrients and vitamins that your body requires. Broccoli is readily available all year and maybe incorporated into practically any dish. Cut and throw into salads or a broccoli slaw or, boil or roast for a quick side dish. 
Greens –

 

Fresh greens such as kale, arugula, lettuce, and several others serve as the foundation for many delightful recipes such as salads or for adding nutrients to smoothies, stews, casseroles, pasta sauces, and more.