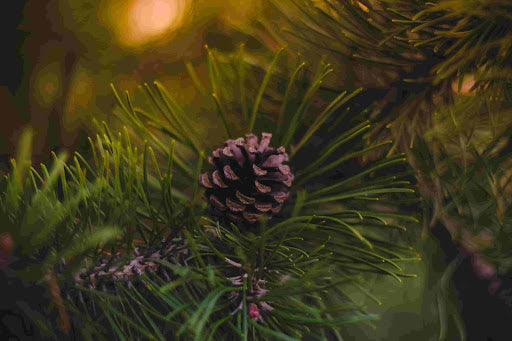 2022's Ultimate Christmas Plants
Christmas is the time to celebrate and spread joy with a mix of colours, laughter and ever-lasting memories. Every aspect of Christmas plays a vital role in its celebration, such as the decoration, the colourful gifts, eggnog, family coming together and stockings hanging not just by the fireplace but also the hopes of children to wake up to the gift they have been hearing about from their friends.
A similar role is played by the plants and the trees during the Christmas season which holds some significance. They not only help the environment but also add colour to the ambience, lighten up the mood and spread a positive vibe.
The most famous is the Christmas tree, which sparks our hearts with warm love and excitement. Why wouldn't it? It is a tall beautiful tree, that has colourful lights and angelic decorations all over it, presents underneath and topped with a star. A concoction of everything nice and adorable. It has become a symbol of unity and love amongst families, where differences are forgiven and forgotten. There are many types of trees that can be used as Christmas trees but not all trees are Christmas trees. The few common types of trees used for Christmas are Nordmann Fir, Norway Spruce, Fraser Fir and Pine trees in some cases.
Holly is another type of plant used in Europe and North America that is mainly used for decorative purposes. They are bright red berries with spiky green leaves around them. It is said that earlier, the berries were white in colour but turned red because of the blood Christ shed for the sins of humankind when he was crucified.
Mistletoe is another one of the favourites that are associated with the romantic aspect of Christmas, although these are parasitic plants that survive off of other plants or trees. In a philosophical way, it shows how it relies on another life for nutrition and dies without them. You might already know that it is a tradition for a man to kiss a woman under a bouquet of Mistletoe and vice-versa. In earlier times, it was a tradition that was meant to increase the chances of a woman getting married.
Christmas rose has an old legend linked to it that it sprouted in the snow from the tears of a young girl who had no gift to give the Christ child in Bethlehem.
Poinsettia is a beautiful red in colour that has lush green leaves surrounding it and is widely used for decorative purposes. These are small shrubs that can be orange, cream, pink, white, or marbled but it is not a flower. These are leaves which differ in colour due to the difference and the amount of time they are exposed to light and ark. The main reason is the amount of darkness they are exposed to, leading these leaves to have different colours.
Little things during the Christmas season make the whole holiday season one of the most joyful times of the year. We should be grateful for all that nature provides and what we have because we are present on this planet only for so much time and how precious all our lives are, we cannot let the little things keep us down.