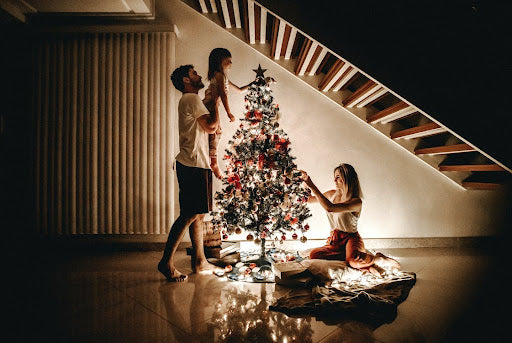 Christmas Gift Ideas for Busy Parents
There was a time when trends lasted months, years, or generations but now it's just a matter of a few hours before a new trend is born out of nowhere. So being a working/busy parent is very common and we grown-ups know how easy it is to say than done to have a personal-work life balance. Hence, for the few that would need some help buying gifts for their children or relatives, the following are a few suggestions to make Christmas even merrier.
Books:

Of course, the first idea had to be books because of the everlasting beauty of it. May it be a novel, comic book, cookbook, coloring book, a book full of puzzles, or a general knowledge book, it is appreciated irrespective of age or understanding. It gives us the opportunity to learn so much and for the bookworms, it acts as oil to their imagination of fire. Although not everyone appreciates a book as a gift on Christmas, it is one of the best gifts that can be presented.

Gadgets:

One of the easiest and safest bets for a gift are electronic gadgets. They are easy to buy, plenty of variety to choose from and can be budget friendly. They can make life easier to the extend where a person doesn't even need to move an inch and will be able to manage their daily tasks. Given are some ideas for gadgets that are the best sellers amongst younglings that can help them explore their artist within.

Camera

Drone

Smartphone/Tablet

3-axis gimbal 

Smart Speakers

Laptop 

Smartwatch

Earphones/Headphones

Gardening Gifts:

Gardening is one of the best hobbies that can be sustained. Even if you do not have an open space for gardening, now there are so many options for indoor gardening. The best solution for a beginner indoor farmer/gardener is a self-watering planter. It is the size of your palm and is as easy to use too. It teaches the children so many lessons such as how to be responsible, and patient, and gives them the joy of their hard work, nurture, and love for the little plant.

Outdoor tools:

In the older times whenever someone had some free time, they would head out of the house and enjoy the gentle breeze, kiss of sunshine and a cold lemonade. It was a less stressful time and it took less effort to calm down from a stressful day. It will be highly recommended to gift something that can be fun and stay physically active as physical exercise is as important as mental exercise. Having a well-maintained physical form plays a vital role in the way of thinking of an individual. Hence, keep yourself physically active with tasks like gardening, outdoor games, treks, etc.